When will I get paid?
Payment cycle is weekly and JDC will cut off very Sunday and you will get settlement form on every Monday, than you must confirm before next Sunday (within 7 days).you will get paid by next Friday.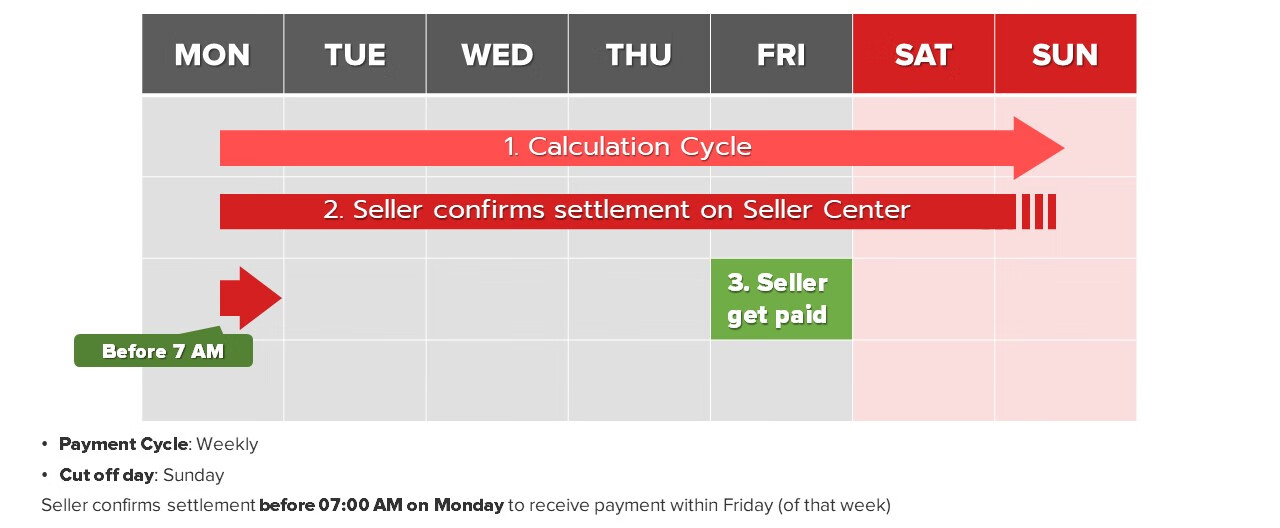 1) Each Calculation Cycle must be for the entire delivery and Customer must click "confirm" receive product or system automatically change within 15 days
2) After the cut-off date at 23:00 on Sunday (1) Seller will get settlement form on Seller Center on Monday and must confirm it before 07:00 of the next Monday (2)
3) Seller will receive payment on the next Friday (3)
Auto Settlement Confirmation

Seller can set Auto Settlement Confirmation on Seller Center to receive money quicker without having to confirm by yourself

How to s
et Auto Settlement Confirmation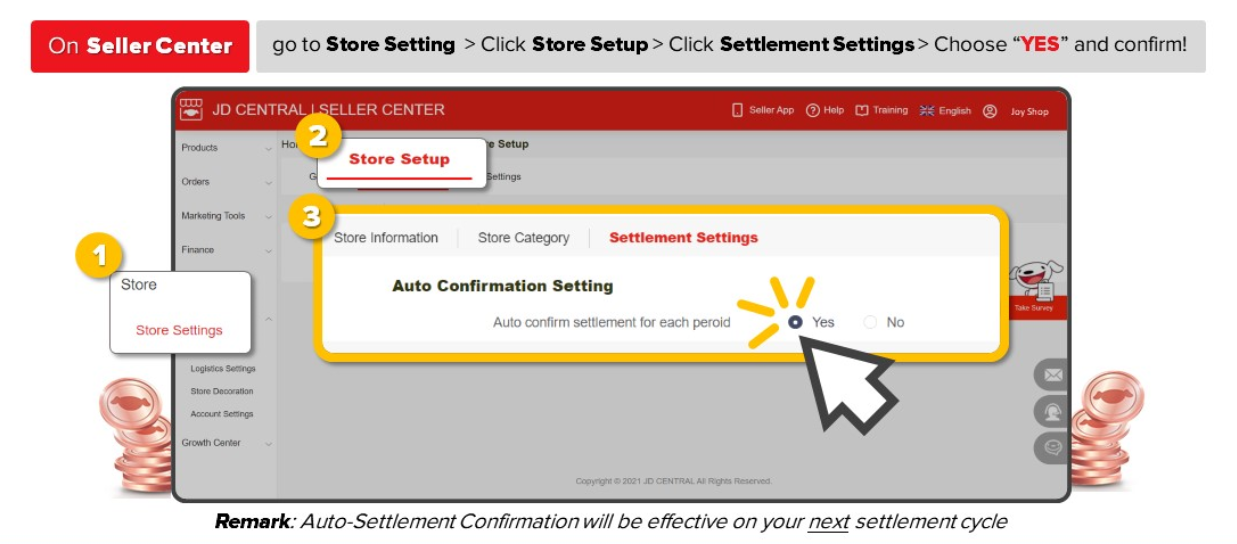 Was this information helpful?