What are the requirements for my packaging?
Packing Method
1.Choose a sturdy outer package
2.A product should properly fit a package
3.Avoid reusing old boxes as they may have lost some of their rigidity
4.A heavy product should be double boxed to prevent any damage
5.An order with 3 packages, please write down 1/3 , 2/3 and 3/3 respectively.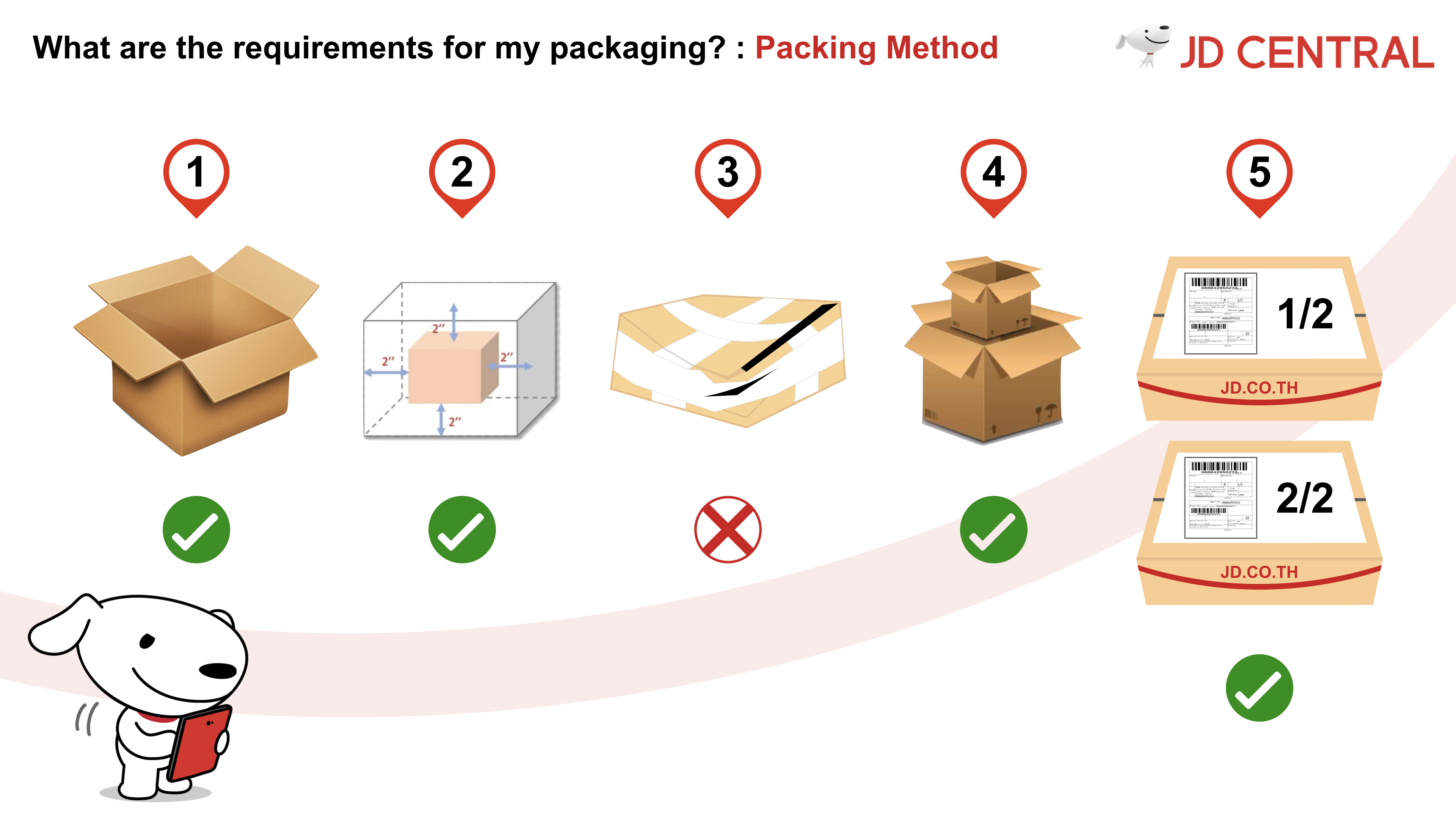 Weight and the sum of three dimensions for Pick-Up
1.Parcel size limitation: 150cm of aggregate length of the outher length, width and height (L+W+H) per box
2.Parcel weight limitation: 20kg per box. In case that parcel size or weight exceeds limitation, CJC allow seller's fleet until further notice.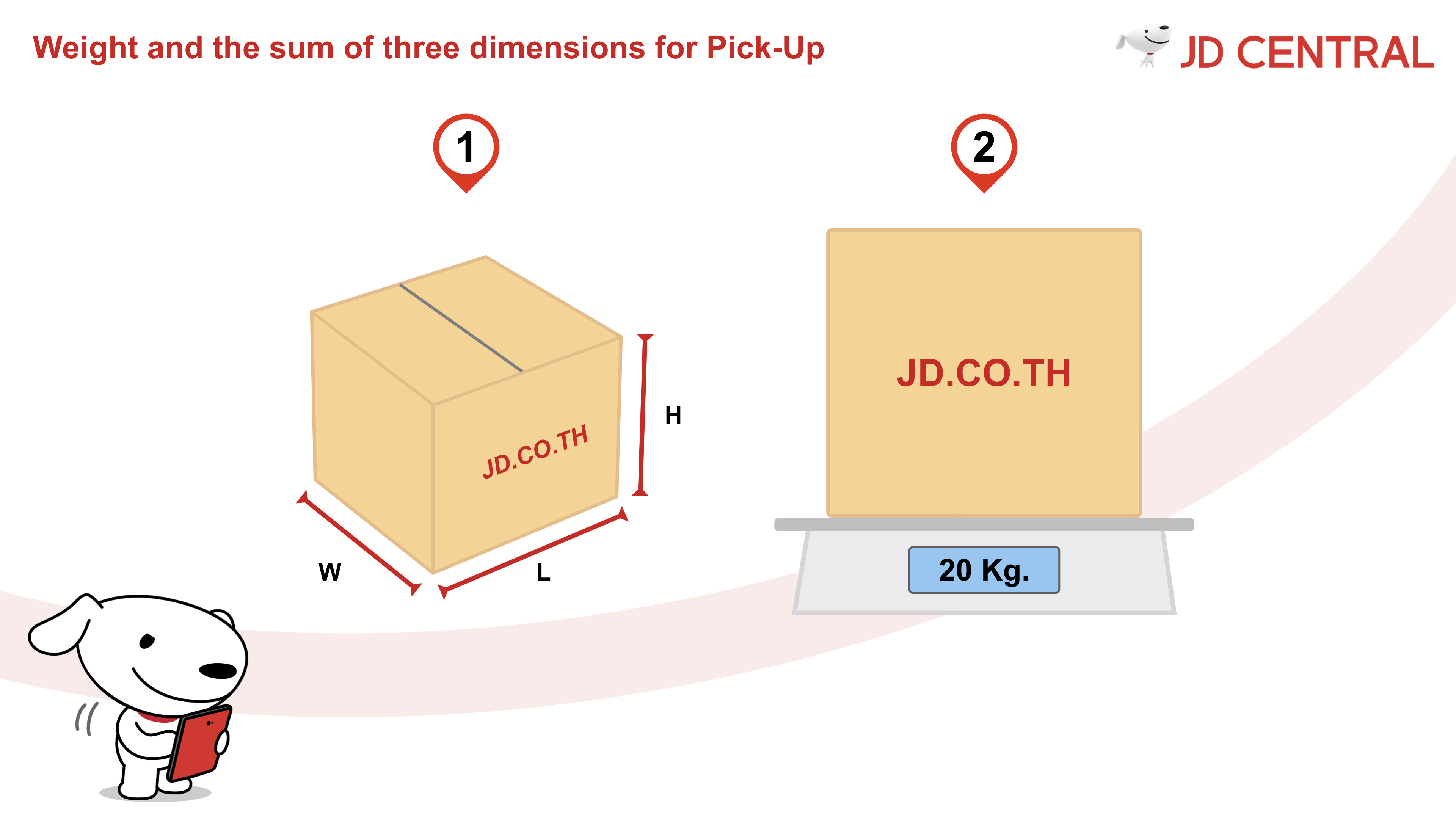 Documents
put 1 copy of JD CENTRAL Shopping List in the package.

put 1 Invoice in the package.

put 1 copy of label (AWB) in the pouch and attach the pouch on the package.

A carrier manifest for 3pl driver to sign as an evidence of acceptance.